'Lebanon doesn't want to be forgotten'
Australian foodies maintain their response to the Beirut Blast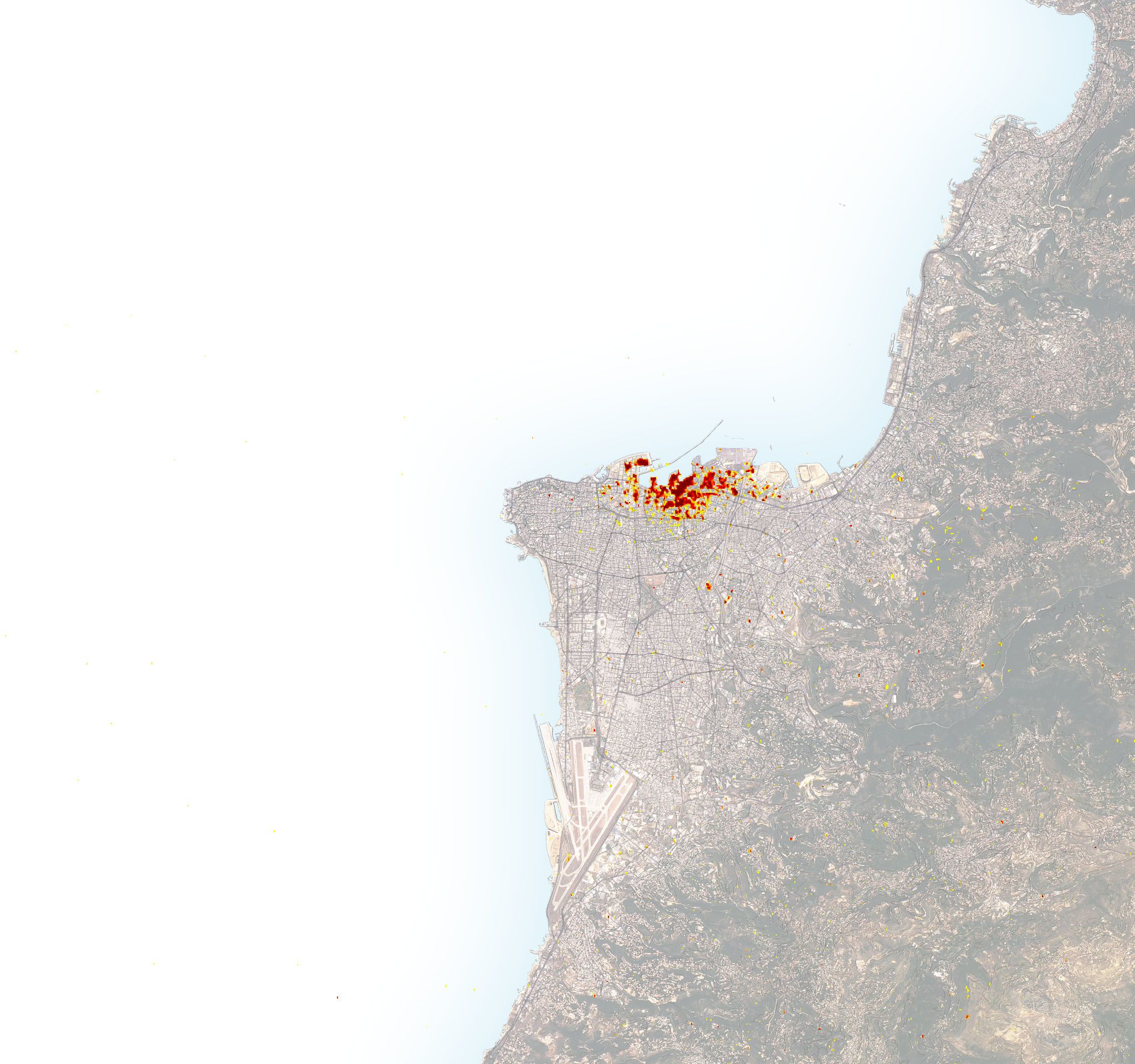 There was no breeze over the port that day. Though the sky was morose, Lebanon's capital still thrummed with too many people moving to and fro.
A haze slowly settled between Beirut's crooked port side canals, and the fog that lay low over timid waves carried with it the stench of fetid water tinged by ash.
From a warehouse, thick grey clouds of smoke billowed up, rolling and folding into each other. A sudden crack, and a bright flash of white. Orange. Red. Then, an enveloping dome of black.
On the 4th of August, the heart of Lebanon was devastated by the explosion of 2450 tonnes of ammonium nitrate, left unchecked at a port side warehouse.
Felt up to 240 kilometres away, the blast shattered glass and flattened buildings, leaving behind 200 dead, 6000 injured and 300,000 homeless.
---
At a hospital in Jounieh, a city North of Beirut, just how dire the situation in Lebanon was, became clear.
"Children were being brought in [to the hospital]," said Judy Saba, a psychologist and advocate for Lebanon. "Although they had very few medical supplies, they were more concerned … about children dying of starvation than of their injuries."
"Lebanon's history is full of a whole lot of trauma."
In the face of civil unrest, absence of government, economic collapse, a refugee crisis and global pandemic, the blast has opened vulnerable wounds and "terrified the people".
As one of the world's largest diasporic nationalities, the blast has impacted not only those who call Lebanon their place of residence, but also the generations of migrants across the world who call it their home.
Instagram food blogger Solange Obeid (@epicuriousqueen) and restaurant owner and reality star of Gogglebox Australia Jad Nehmetallah, speak as Lebanese-Australians on the blast and crisis: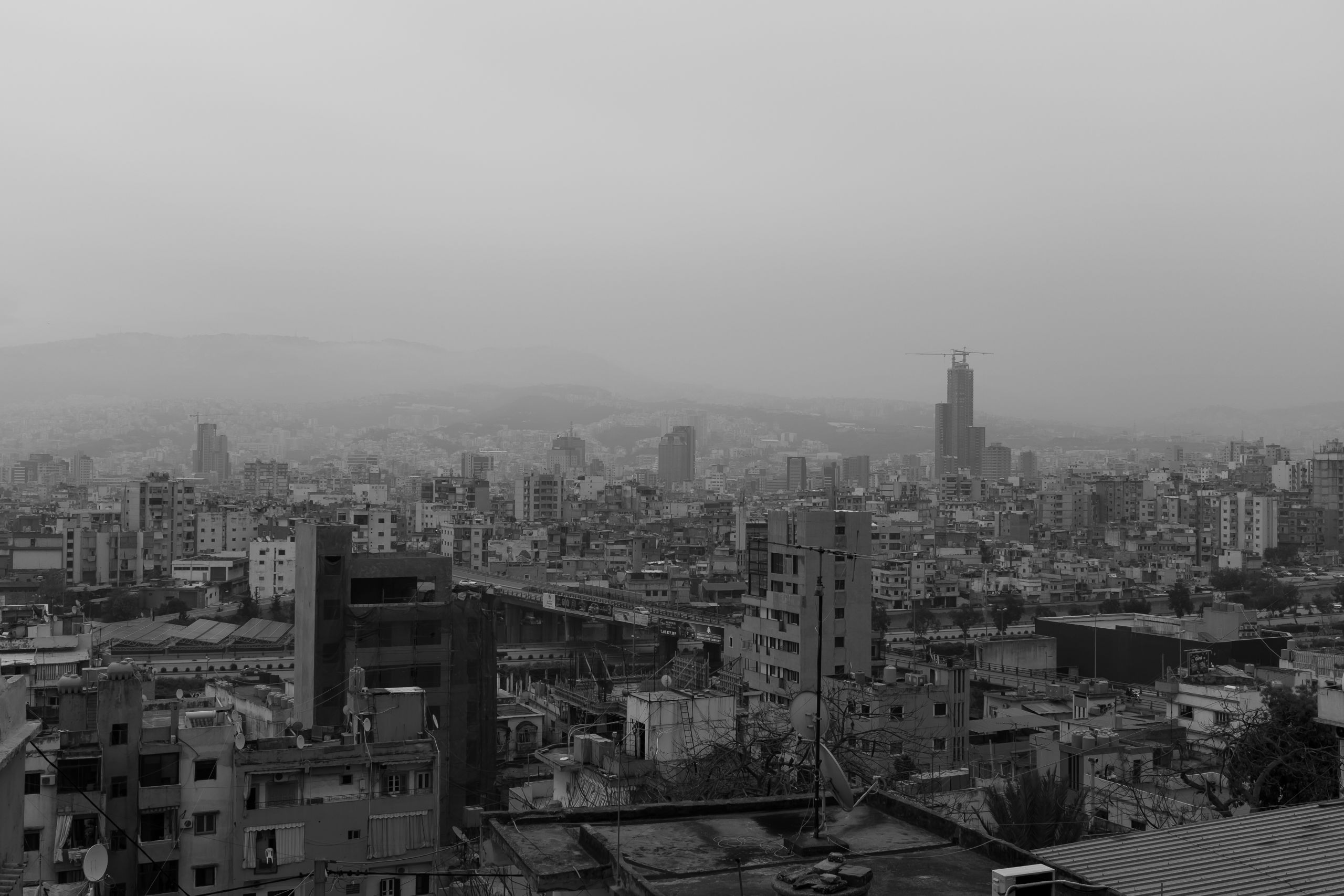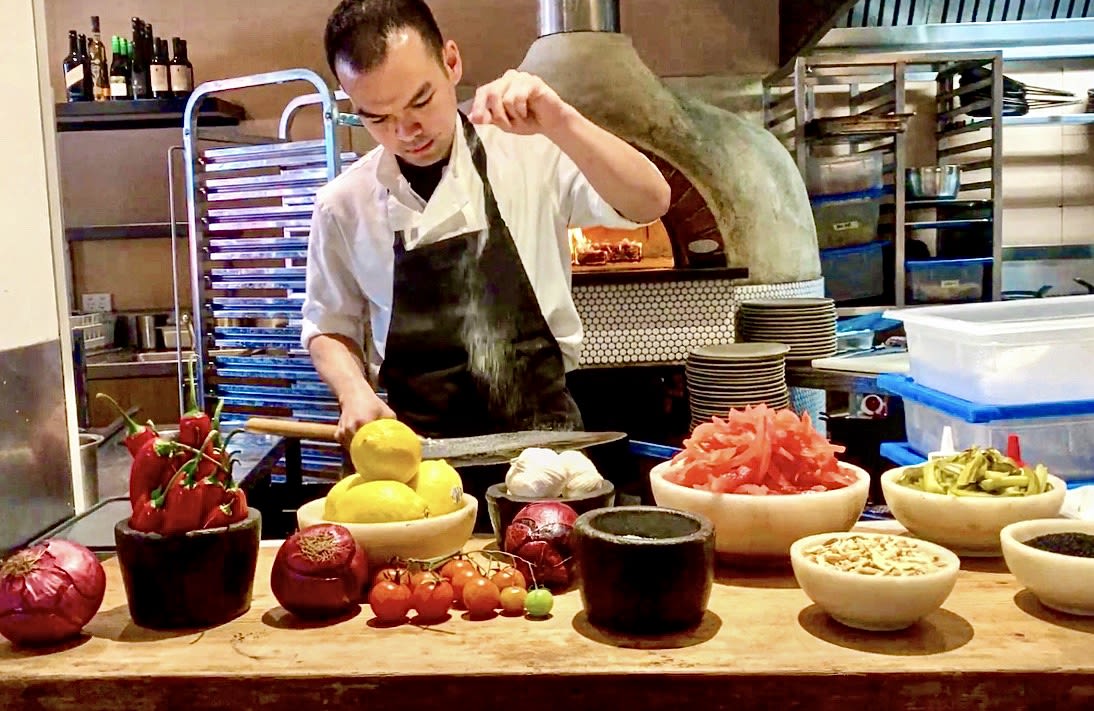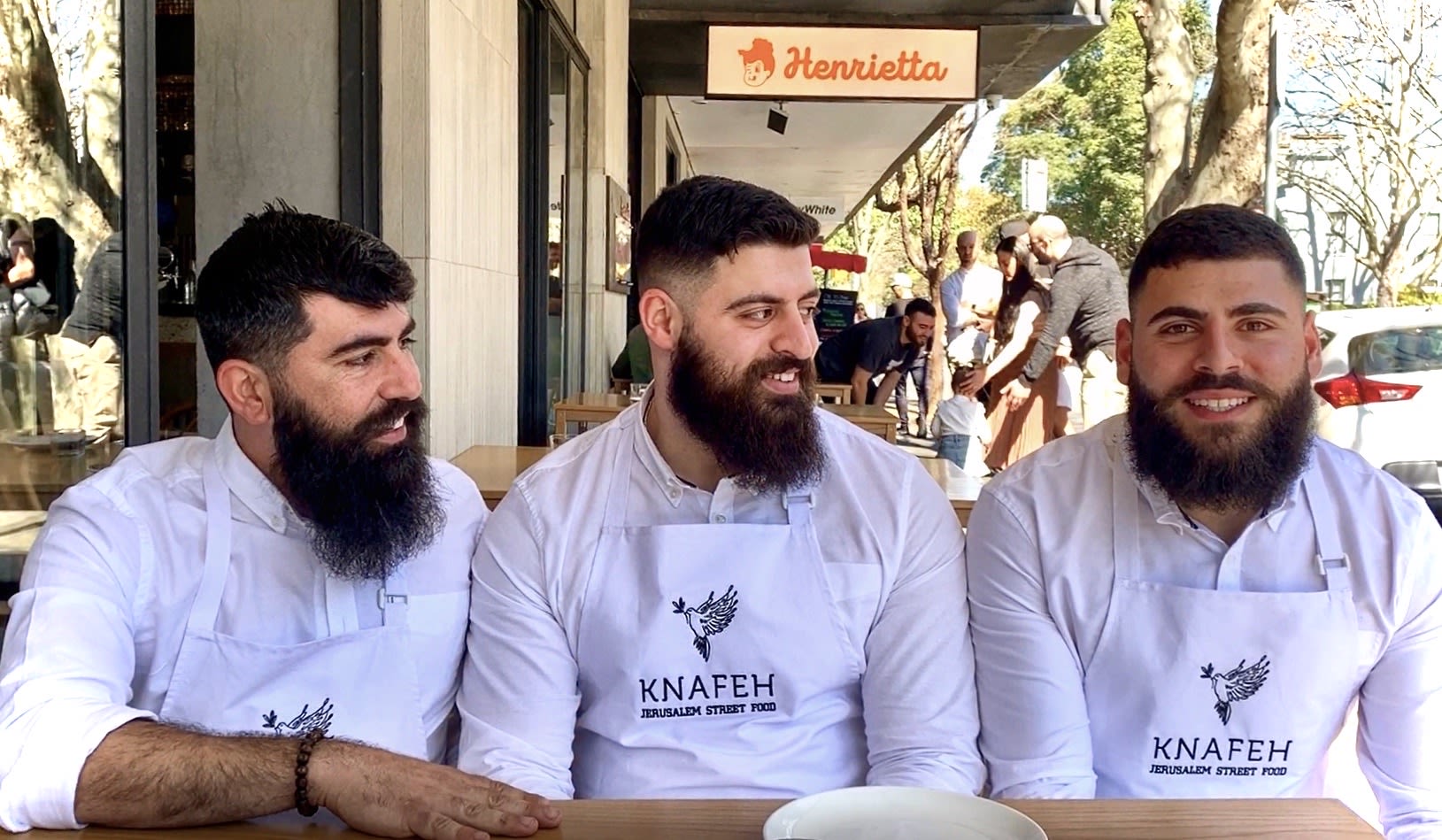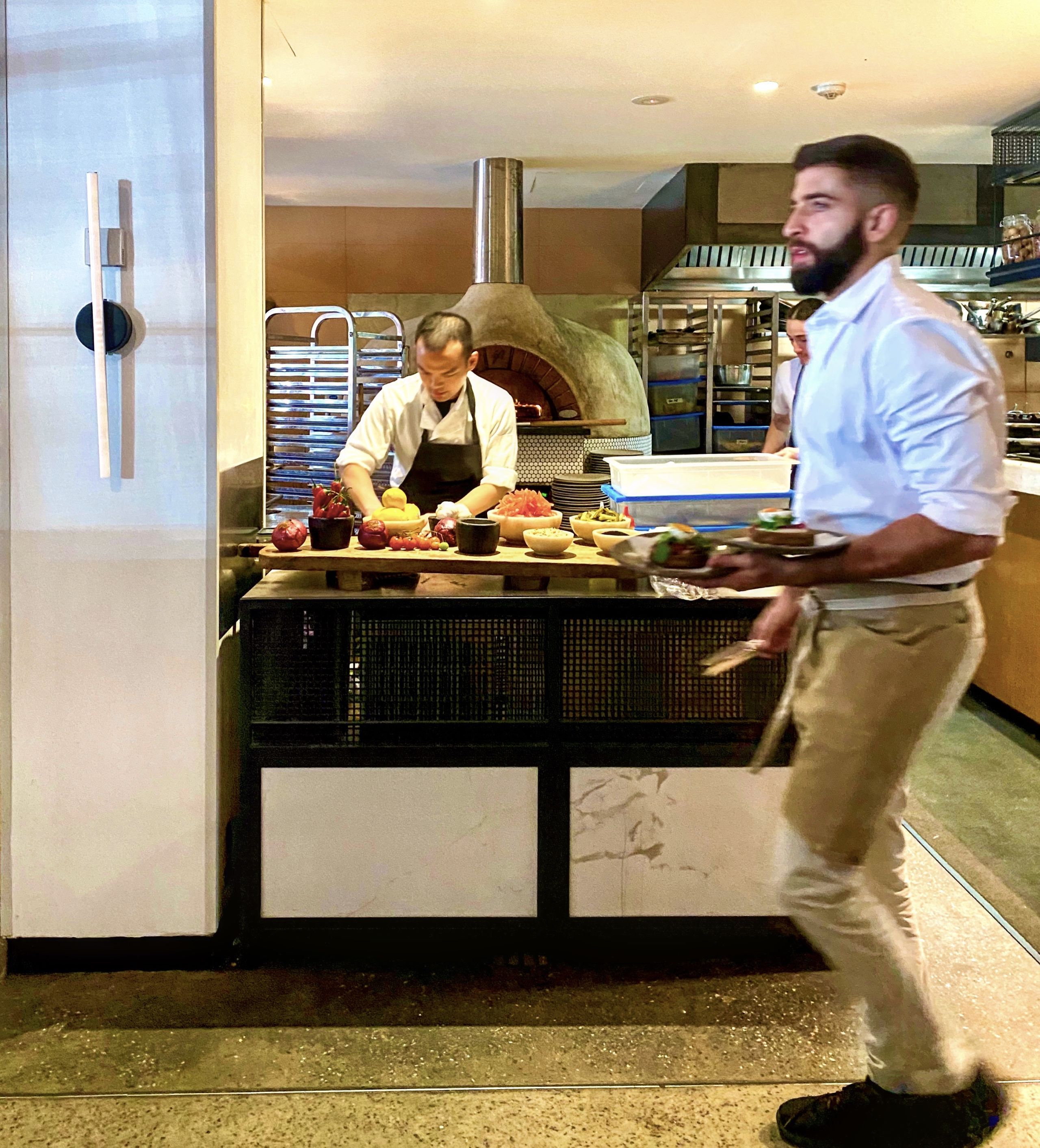 ---
"To rebuild ... is about getting people back on their feet and back to, hopefully, a better Lebanon."
---
Three months have passed since the explosion, and Australians continue to keep discussion of the Lebanese struggle alive.
"When the explosion in Beirut first happened, everyone everywhere jumped on the chance to help," said Krisinda Merhi, content producer at Nova Entertainment.
This is especially true of the Australian food and hospitality industry. Public figures, restaurant groups and owners have taken initiative to collaborate and host events to raise funds, including Michael Rantissi and Maeve O'Meara's Kepos & Co Brunch for Beirut and Lunch for Lebanon, which raised $15,000 for Redcross Beirut, and Bayti Restaurant's charity dinner raising $100,000 for Steps of Hope.
Pictured to the left are Emir, John and Pierre – three of the Bearded Bakers who represented the Knafeh Bakery at Nour Restaurant. Collaborating with the wildly-popular Sydney restaurants Nour, Henrietta, Belles Hot Chicken and Gelato Messina, they hosted Nour for Beirut – a five-course, Lebanese-inspired brunch, with all funds going to AusRelief for Beirut.
"With the recent tragedy in Beirut, we've come together … to raise money and awareness about what's happening, and I guess do our part for Lebanon," said Emir.
"To help rebuild Lebanon … its about getting hands on the ground … and getting people back on their feet and back to, hopefully, a better Lebanon."
---
Since August, these foodie fundraisers have not died down. Rather, they're taking up a greater online presence, with social media campaigns proliferating the efforts of restaurateurs.
Speaking about her most recent fundraising campaign, Bake for Beirut - an online cookbook collaboration between Jad Nehmetallah and high profile Australian chefs including Masterchef's Rose Adam, Poh Ling Yeow and Melissa Leong - Krisinda says; "People are still talking about [Lebanon] because we aren't letting people forget about it ..."
"And Lebanon doesn't want to be forgotten either."
Che-Marie Trigg, Sydney Editor for Broadsheet, joins Krisinda, speaking on the nature of foodie fundraisers, and the benefits of their online counterparts.